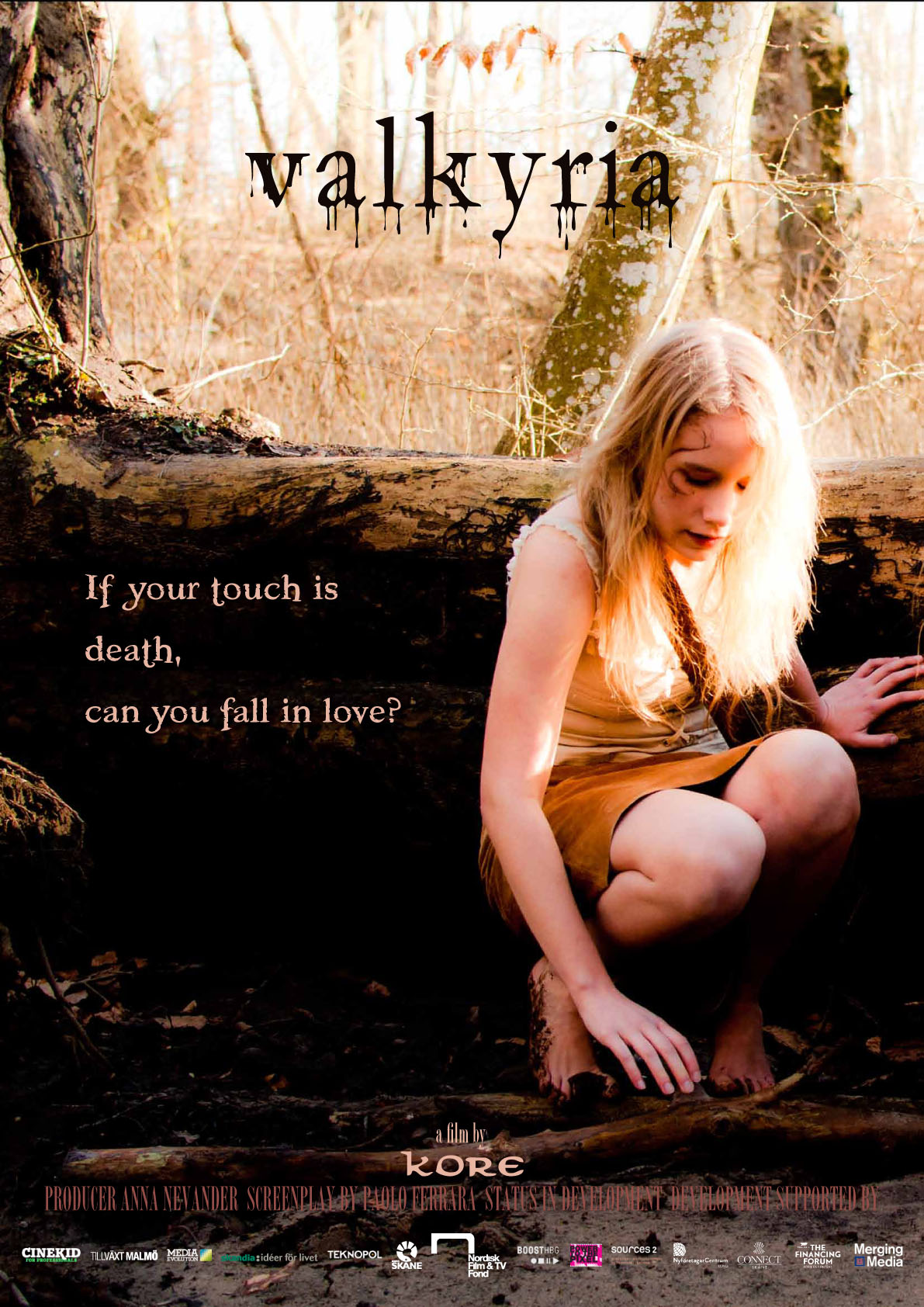 VALKYRIA is a dark fairy tale about a girl who kills what she loves when she touches it – a feature film and a participatory fairy tale for girls and young women, ripe with horror but also with the power of resistance, courage, compassion and love against all odds.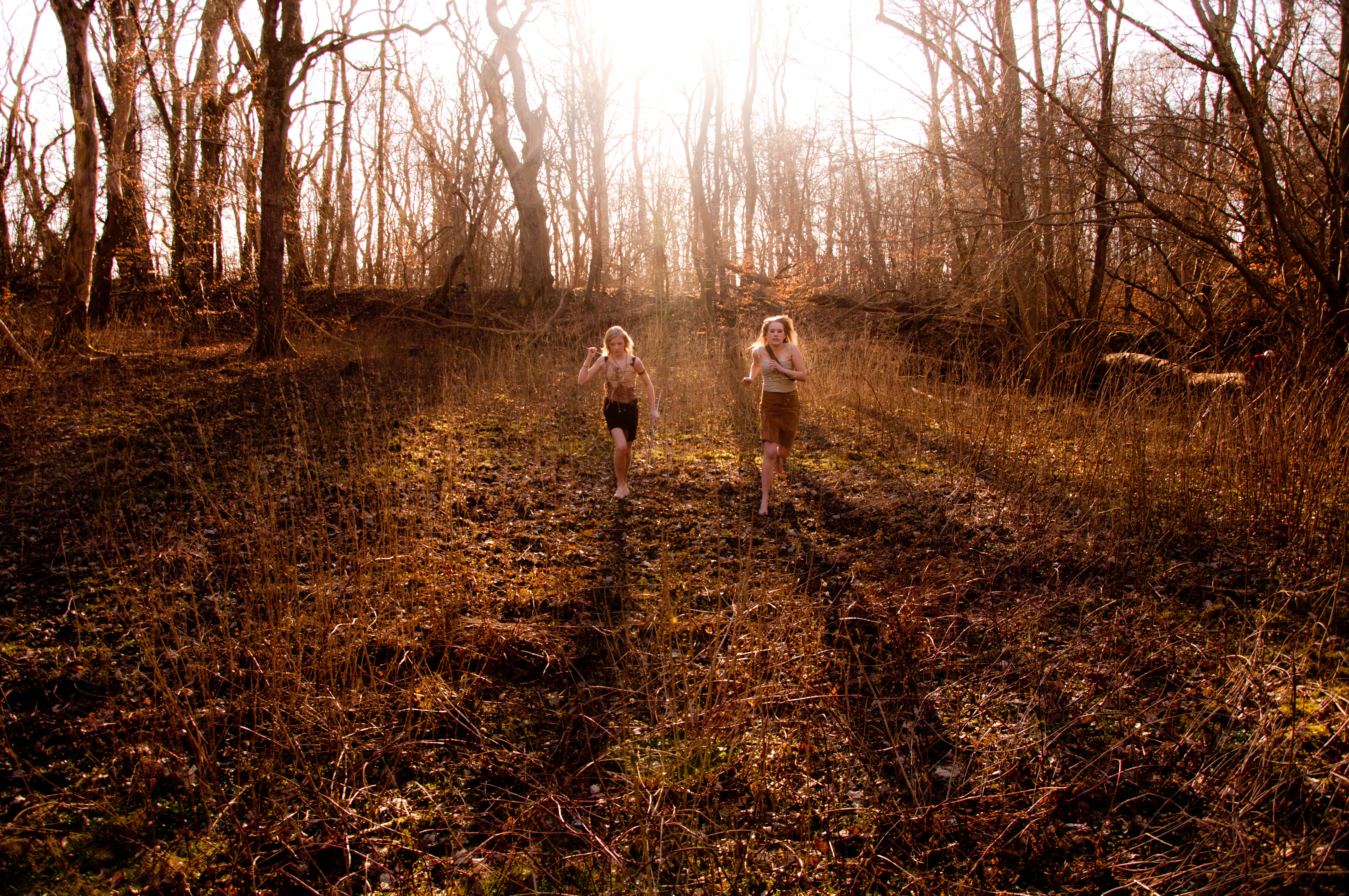 The VALKYRIA storyworld consists the feature film Valkyria, the webseries The Queen In The Dark,  the art exhibition Creatures Growing Up in Ashes, the online creative community and mentor network The Valkyrie Girls, the online feminist history book The Valkyrie Queens Tales and of live events such as the creative workshops The Valkyria Inspiration Workshop: 1000 Queens They'll Never Tell You About In School and The Valkyria Process Workshop: From Idea To Reality, both designed for school audiences, the one-day artistic festival for girls Valkyria Gala and the interactive theatre plays Dark Land, The Queen and Valkyria, staged in the framework of our magic summer camps Girls' Camp, where girls can step into the Valkyria world in flesh and bone and live the story through our unique method Living Theatre in Living Worlds.
VALKYRIA is a participatory film- and transmedia project, and the storyworld and themes of Valkyria is inspired by the stories, ideas and dreams of the girls and young women in its audience, and also showcases their artwork. Valkyria also draws upon the mythology of ancient matriarchal societies, and aims to encourage creativity and self-confidence and empower young women through female characters who are complex, creative and powerful.
VALKYRIA has been selected for among others Cinekid Junior Co-production Market in Holland, The Pixel Market at the London Cross-Media Forum, Merging Media in Canada, SOURCES Script & Development Workshops 2013, BoostHbg Talent Development, Nya Näringar Business Development Program, and as one of seven projects for Nordic Film and TV Fund High Five for Kids 2012. Valkyria was also invited to exhibit at the Swedish export event The Swedish Affair in Hollywood 2013, arranged by among others the Swedish Film Institute and the Swedish Ministry of Foreign Affairs.
The project has received development financing from Skandia Idéer för Livet, BoostHbg, Region Skåne and the Nordic Film and TV Fund.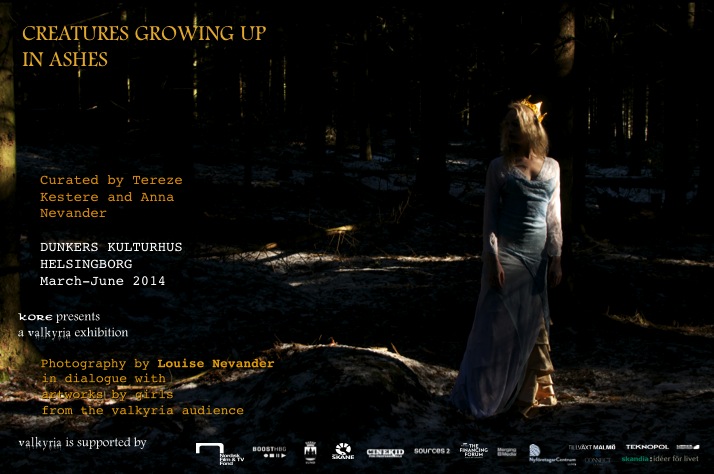 The art exhibition Creatures Growing Up in Ashes has been exhibited in Lund, Helsingborg and in Los Angeles – read more about its amazing journey on our Press page!
Project photos by Louise Nevander.